We provide advice, support and representation as well as organising campaigns and negotiating to improve and protect our members pay and terms and conditions of employment.
Anyone in employment has a legal right to be a member of a trade union and to be represented by GMB.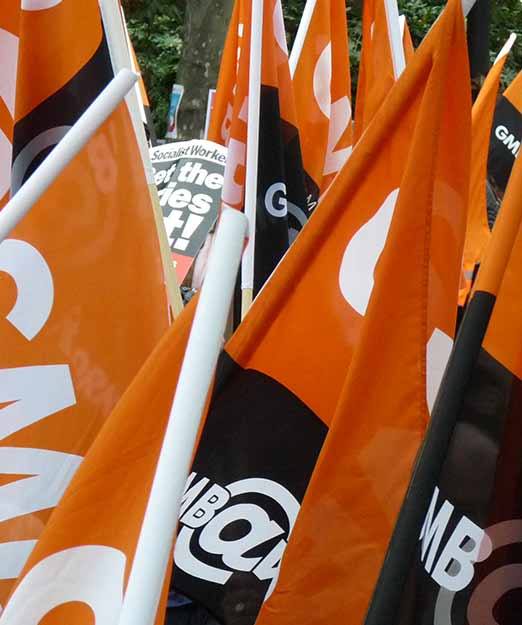 Each GMB Branch elects its own officers which can include: the Secretary, President, Auditor, Branch Youth Officer and Branch Equality Officer. All branch officers are elected every four years and are lay volunteers. These individuals are not employed by GMB but work on behalf of GMB to provide advice and support to those members belonging to their branch.
Please take a little time to explore our website, you'll find lots of useful information and links.
We'd also love to hear from you; whether to assist with a workplace issue, tell you more about the benefits of joining GMB or inform you about you can get involved with the branch.