UnionLine is your law firm –

owned by GMB for GMB members. It's an added and unique benefit of your GMB membership.
UnionLine provide legal services to members throughout the UK, working with selected specialist panel firm partners to provide local and specialist support for employment and personal injury claims where needed.

UnionLine services include:
Free Personal Injury claims for you & your family*
Discounted probate and trust services
Discounted family law representation
Legal advice helpline
Free will writing service**
Discounted conveyancing
The UnionLine legal advice line is open 8am – 7pm Monday to Friday, with an out-of-hours messaging service to request a call back. Lines are staffed by experienced professionals here to answer your legal queries.
To register a new claim or for any legal advice call UnionLine on 0300 333 0303 – Put this number in your phone now!
---
Legal Advice Line

Typical issues we can help union members with include:
Benefits
Care Home
Consumer Disputes
Conveyancing
Criminal
Divorce
Family
Financial Issues
Holiday Problems
Immigration
Insurance
Landlord and Tenant
Medical Negligence
Motoring Offences
Neighbour Disputes
Property Issues
---
Personal Injury Claim

UnionLine was created by GMB Union to provide a range of legal services to members. Through our personal injury service, union members and their families are able to win compensation if they have suffered an accident or injury that wasn't their fault.
We exist to represent and defend the rights of the injured or mistreated. We are proud to act for those who need us most, not those who pay us the most.
If you make your personal injury claim with UnionLine, you are guaranteed 100% of the compensation we win for you. All of the costs of making a personal injury claim are covered by your union membership.
Our personal injury team will work for you to secure the best possible outcome for your claim. We will provide you with a first rate service – whatever the injury, however complex the claim.
100% free. 100% compensation.
GMB's law firm – UnionLine – is owned by GMB and run for GMB members, not to make a profit for shareholders.
Unlike with many high street firms, you get to keep 100% of any compensation. We're here for you.
How To Make A Claim
You can check if you have a claim by clicking here to complete a short form. We'll ask you a few initial questions and let you know quickly if we think there's a claim to take forward. Alternatively you can call UnionLine on 0300 333 0303.
---
Will Writing Service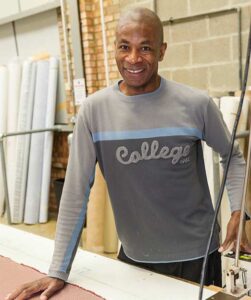 UnionLine offers a free simple will writing service for GMB members, with discount rates if you require something more complex.
Making your will with UnionLine couldn't be easier.
Simply call UnionLine on 0300 333 0303 and they will send you a will pack with all the information you need for UnionLine to draft your simple will.
The will pack includes a questionnaire for you to fill in. Once you send it back to Unionline, they will be able to draft a simple will based on the information in the questionnaire.
If you live in Scotland or Northern Ireland, you will still be eligible for a free simple will under your GMB membership, but you will be sent the questionnaire from a specialist firm in your region.
You may need something more complex than a simple will – for example if you own a business or require advice on inheritance tax. More complex wills could incur a charge, but this will always be agreed with you in advance.
UnionLine are able to provide a no obligation quote for a more complex will.
You do not have to make a will, but there are many reasons why a will may be beneficial to you and your family.